mpe awards 2023, winners announced!
PR Release
Thirteen winners, representing the most innovative merchant payment companies in Europe and beyond, were announced during the glittering MPE Awards Ceremony on March 29.
The MPE Awards were a part of the MPE 2023 conference held at the InterContinental Hotel in Berlin, Germany (March 28-30).
Hundreds of senior-level conference participants from Global merchants and payment industry professionals joined the famous MPE Awards Gala Dinner & ceremony to celebrate the achievements of the best companies & individuals in merchant payments.
The MPE Awards have, over the last 14 years, become an important benchmark of global excellence in card acquiring, POS, and merchant payments.
Neira Jones, the Chairman of the MPE Awards Judging Panel, commented in her welcome speech: "Committed to our Guiding Hand concept and acknowledging that various challenges continue to keep us on our toes, our theme for this year was "Sustaining Growth.
Our 13 award categories reflected market changes, and the Innovation Hub has become an important platform for innovation."
"We would like to thank the MPE Awards Judges who selected the winners this year.
Our congratulations go to all of the winners & nominees of the Awards and to WebShield, Tietoevry, BR-DGE, and AIB Merchant Services, who sponsored the MPE Awards," said Andy Ivanis, Head of Sales & Customer Engagement at MPE.
mpe awards 2023 - shortlisted & winners
Open to any payments businesses with a clear and well-developed ESG strategy who can demonstrate how their strategy is making a substantial positive impact in any of the E,S,G pillars, particularly when supported by technology. This will show evidence of how progress is being made against specific near and long-term objectives such as net-zero, carbon offsetting, UN Sustainable Development Goals, social purpose and supply chain transparency goals. Entries should include a case study of a live initiative or programme as well as up-to-date supporting data/evidence of its impact against the set objectives and a clear definition of KPIs.
Winner to be Announced at the Ceremony
---
... and the winner is
Trust Payments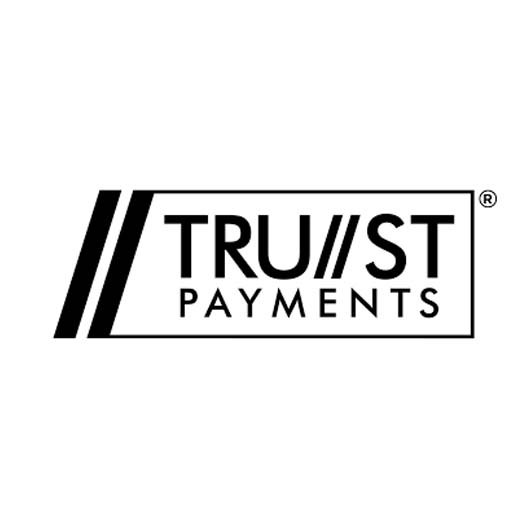 ---
PR release
According to the criteria, in the CHAIRMAN'S AWARD – BEST ESG INITIATIVE IN PAYMENTS" Category, the Award goes to For 2023, the Chairman's Award goes to the organization with a clear and well-developed ESG strategy and the winner demonstrated how they made a substantial positive impact in any of the E,S,G pillars, particularly when supported by technology.
"Trust Payments demonstrated positive Environmental impact though migrating from in-house to cloud-based, procuring the bulk of electricity from fully renewable sources, preventing electronic waste through refurbishment, reuse and recycling of IT equipment, and establishing a "Green Team" to identify opportunities for sustainability improvements deployed through various employee engagement initiatives. Social responsibility was evidenced through their "Kickstart" programme, supporting young people with limited opportunities, as well as achieving a female gender balance ratio between 35-42% of the workforce. Governance was achieved through incorporating climate & social risk as new categories within their Enterprise Risk Management framework and a clear set of KPIs," commented Neira Jones, the Chairman of the MPE 2023 Awards Judging Panel.
Daniel Holden, CEO of Trust Payments, said: "We are committed to providing our customers with innovative payment solutions that are secure, reliable, and convenient. We also believe that our success should be shared with our communities and the environment, and we will continue to work towards creating a sustainable future. Trust Payments recognition at the MPE awards is a testament to the company's commitment to providing exceptional payment services while promoting sustainability and social responsibility."
This Category is Sponsored by: AIB Merchant Services
Hubert Hubert O'Donoghue, CEO, AIB Merchant Services commented: "Trust Payments have a well-articulated and robust approach to their ESG strategy. They did a fantastic job of showcasing the positive impacts that ESG can have in the payments space, when underpinned by strong technology. Heartfelt congratulations to their team on this win"
To be awarded to the individual (or team) who has provided a significant contribution to the development of the Merchant Payments Ecosystem either on a domestic or international basis.
---
... and the winner is
Oliver Rajic, Chief Growth Officer & GM APAC @ PPRO